Buckner Odd DUC Branding
After noticing that the Employee of the Month program was becoming old hat to many employees, Buckner sought something fresh. Buckner's VP of Marketing said she was impressed with a local firehouse's employee award. It was called the condor and whenever someone was awarded, they had an interesting looking taxidermied condor passed to them to display. With this award as the unorthodox model, I came up with the idea of the Buckner Odd DUC Award. The acronym below the logo explains why the person was selected as the recipient.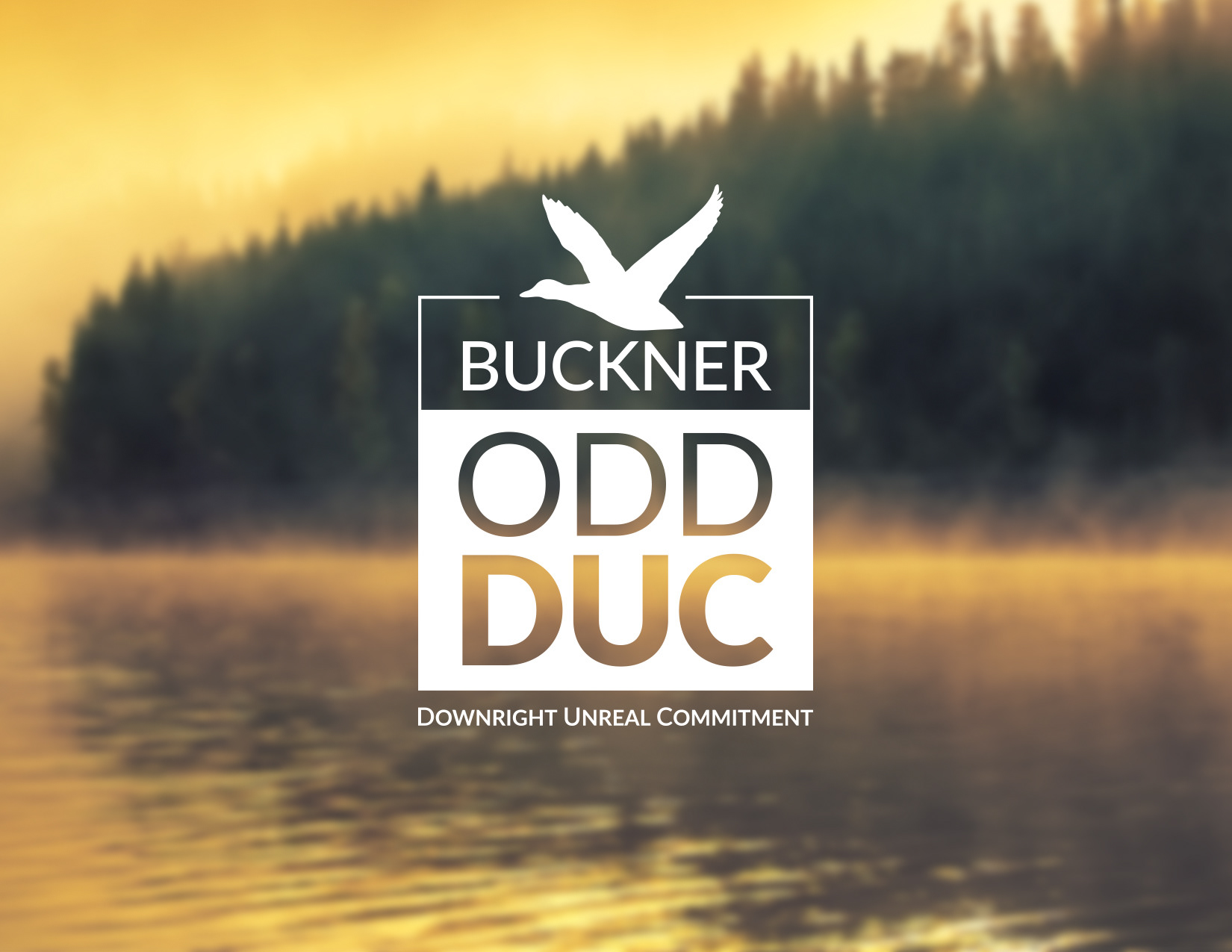 The VP of Marketing had decoy ducks (complete with motorized wings) fitted with bases displaying the Buckner Odd DUC logo.